Snowshoeing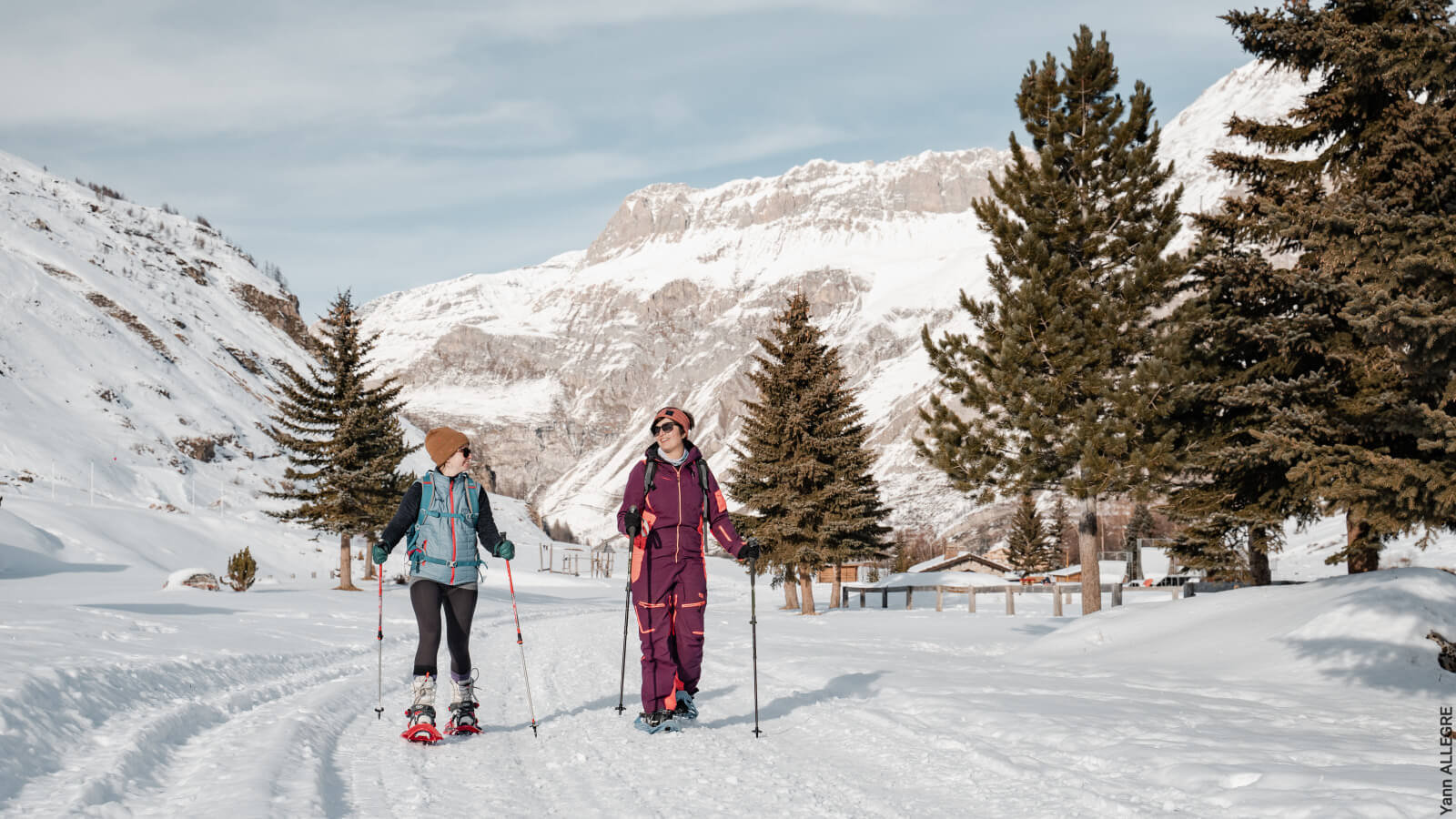 A snowshoe hike is ideal for exploring the mountains and the surroundings of Val d'Isère, either in the morning or in the afternoon.
Snowshoeing tours are offered in Val D'Isère, either by a mid-mountain guide or by a ski instructor.
By reservation, they offer the possibility of exploring the most beautiful natural places around Val d'Isère, including the peaks near the Italian border, or the glaciers of Haute Tarentaise. It is an activity open to people of all ages, of all levels and for all physical conditions.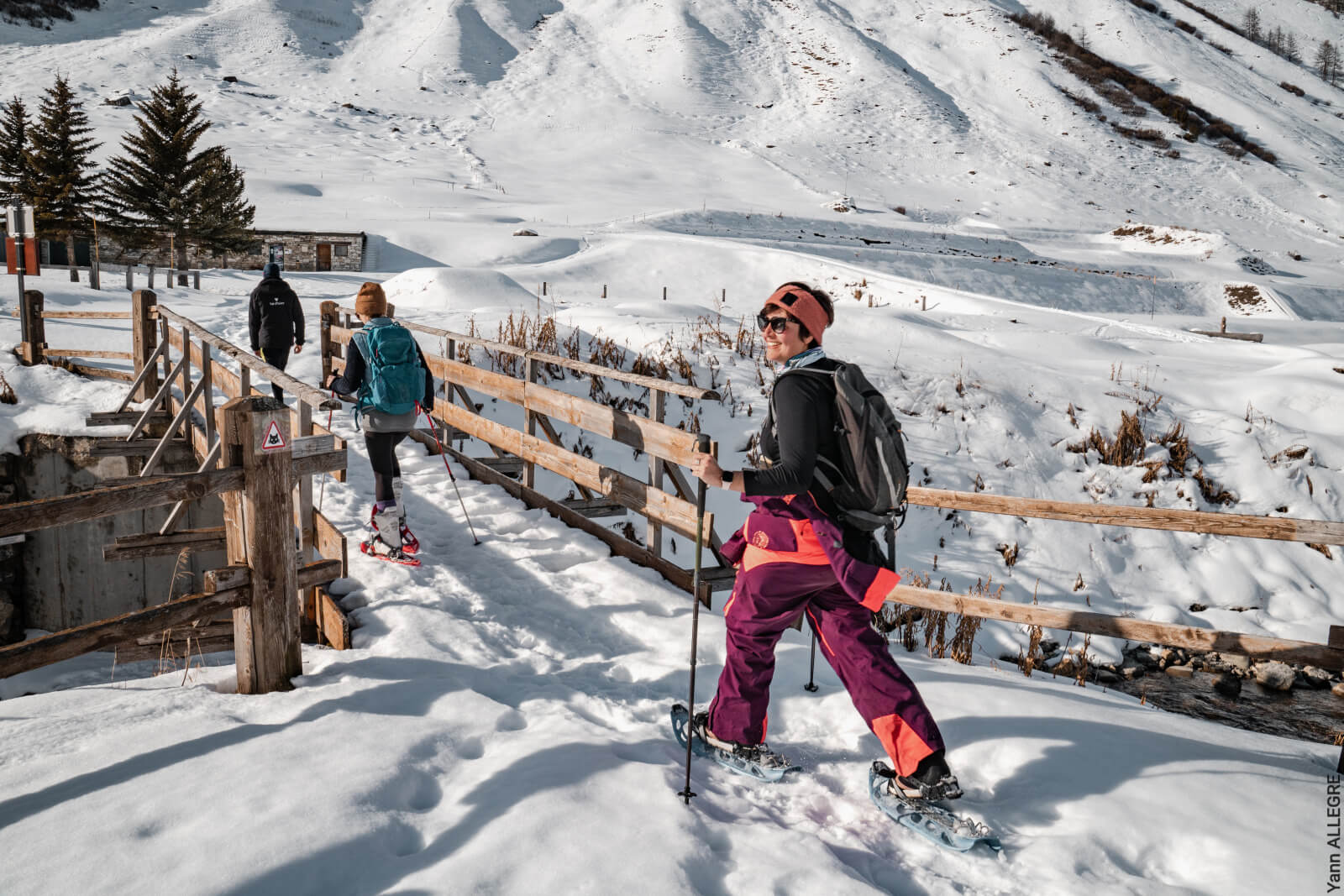 The snowshoe walk will allow you to explore the natural treasures preserved in the mountain environment. Accessible to all, snowshoeing will give you pleasure, freedom, conviviality, all at your own pace.
You will move quickly and easily through the varied spaces of the mountain. You can practice this activity for beginners or if you are more experienced you can go ahead and enjoy.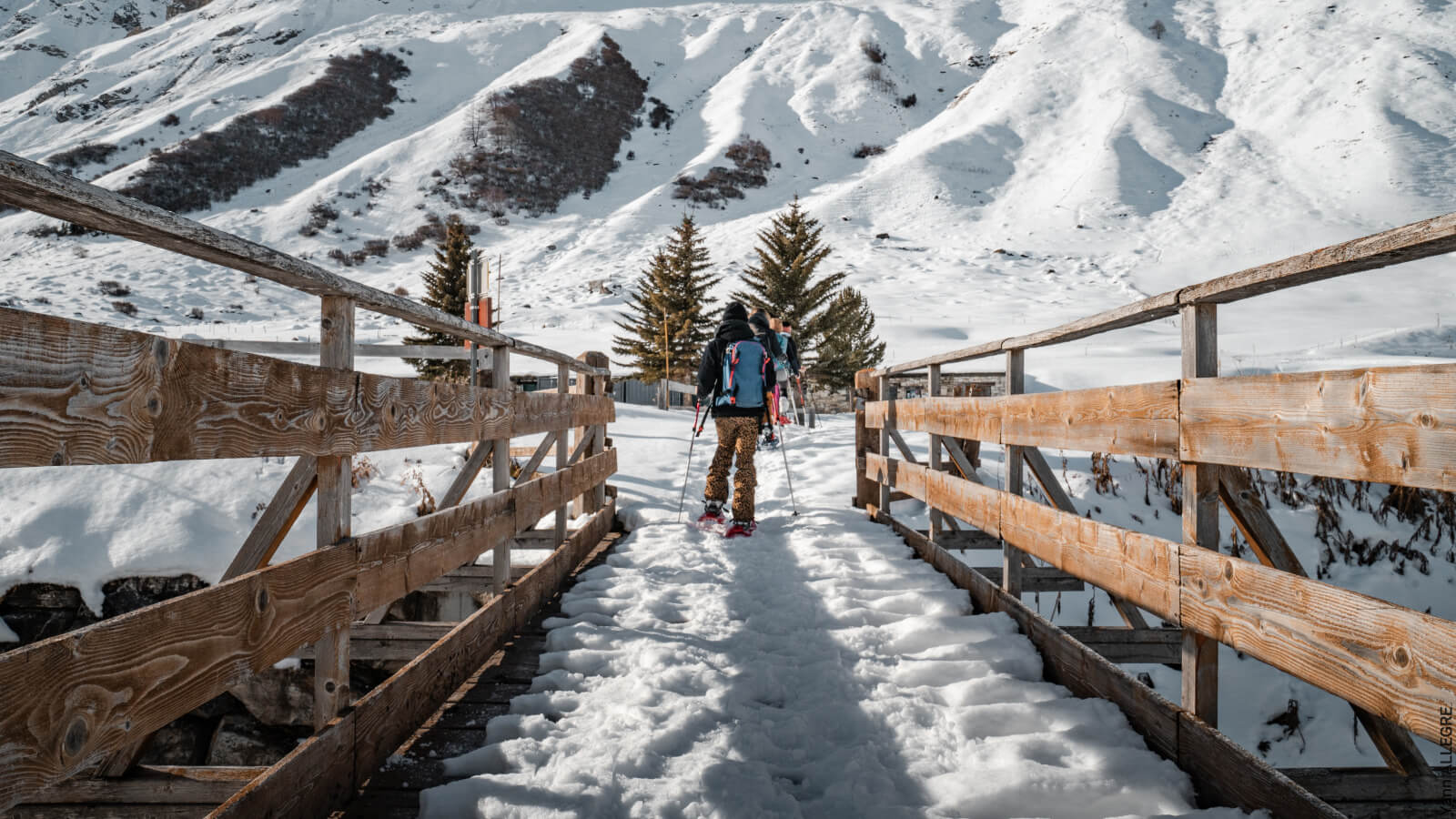 Some night outings are also possible, with the possibility of meeting some mountain animals.
Our partner Evolution2, offers several programs, it is HERE to consult them.