Dog Sledding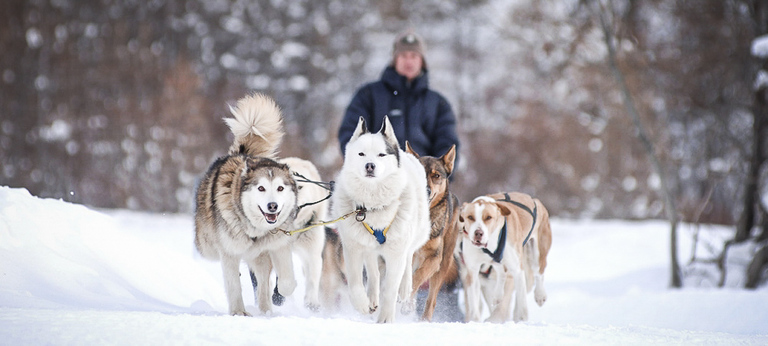 A unique experience in Val D'Isére...
Husky sled rides last 30minutes and it is sure to be an experience you never forget .
You will be pulled, as a passenger, by 6 or 12 Huskies in the magical landscapes of the Vanoise Park mountain. Often dreamed of, seldom practiced, the dog sled ride remains an outstanding activity.
This exceptional outing is part of an original and unforgettable experience because meeting with sled dogs has a strong emotional dimension. You will share a special moment with these animals of several breeds, which will tow you in the middle of nature in an idyllic setting.
Sledding combines sensations of freedom and pleasure: you can let yourself be guided by the dog leader or sometimes even take control of the reigns yourself.
Sledding is an activity offered only by Evolution 2 Tignes le Lac. For more information, please contact EVOLUTION2.