Ice driving Val d'Isère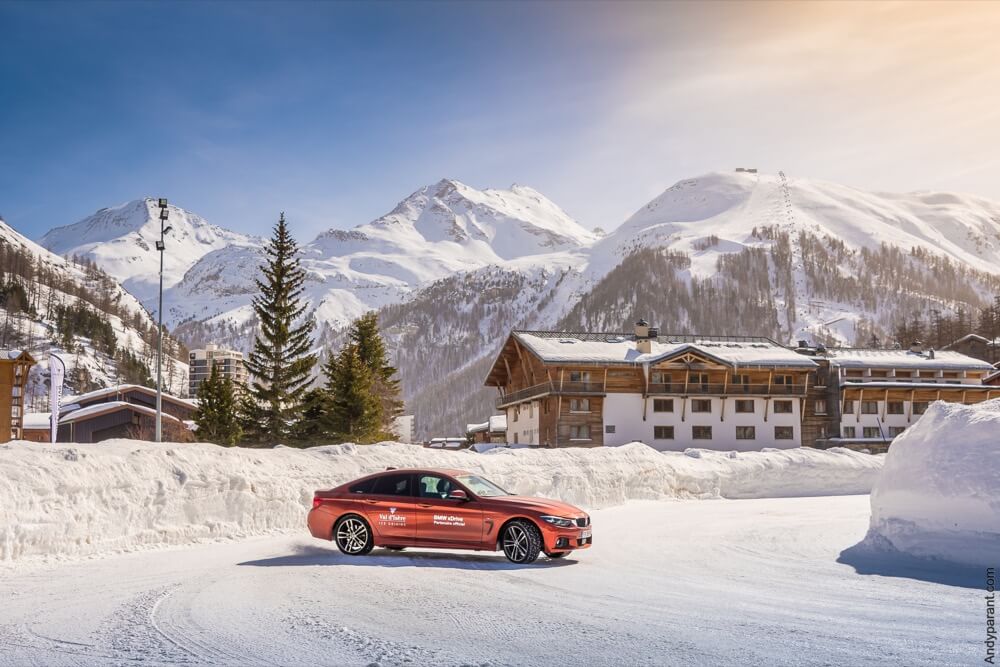 Sitting in 3 hectares, the car race driving school by BMW XDrive has one car and motorcycle track, a kart track, a welcome space and a driving simulator.
The car race driving school offers training courses supervised by professionals who will improve your driving on snow and ice. The training race drivers of BMW will advise you to improve your reflexes, they will also teach you how to respond to risks and improve your driving in general. Moreover, you can experience strong sliding and speed sensations in a racing car as a passenger with a race driver. You'll really learn what a car racing driver means.
All of the racing drivers have a national certificate of motor sports and will supervise you in a user-friendly manner no matter what your level is.
The 800 meters long and 18 meters wide track has fifteen turns. It is one of the only outdoor kart tracks on ice in France. You have the choice between few vehicles : karts, racing cars and motorcycles.
A driving simulator has been settled in the welcome area. Leaders of the industry, the ELLIP6 simulators are able to exactly replicate the same sensations you have when you are driving a real racing car in a track.
Val d'Isère Ice Driving is open from December to march everyday from 2pm to 9pm thanks to its location and its exposure.
For further information: https://www.valdisere-ice-driving.com/en/