Chalet Val Village
in Val d'Isère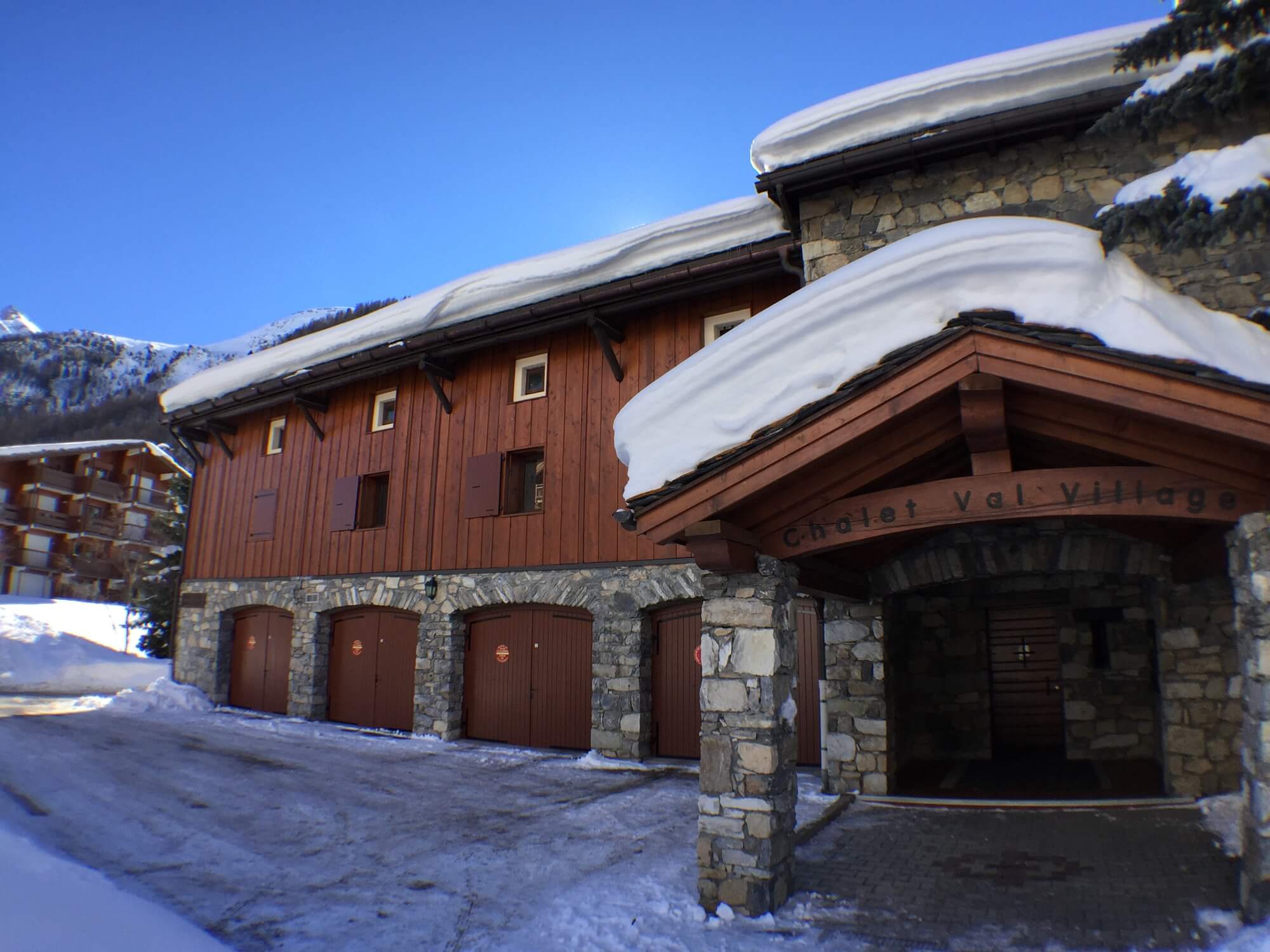 Description
Chalet Val Village is located in an exclusive area of Val d'Isère, the old town. It is a small chalet including six apartment only. Peace and quiet are nearly guaranteed. It is the chalet next door to the old hôtel "Les Sorbiers".
To reach the slopes, you'll have to walk 100m in one of the most beautiful street of the village. It is a very convenient location with kids. In the chalet hallway, you'll find ski locker for when you'll get back from the slopes.
The chalet is facing South, you will never get bored of the "postcard like' view. The chalets's roof packed with snow is a very lovely thing to enjoy in the morning. You will also enjoy the private terrasse, or at least the kids will !
Shopes, bars and restaurants are very near by. It makes it very convenient for the après ski. The famous bakery "Chevallot" is a few steps away too and we're certain you'll enjoy their specialities. For dinner, we recommend hotel/restaurant Lavancher and La Corniche. They have a lot of local dish with special cheese as well as genuine recipes.
You can rent ski with the shop Killy Sport, a hundred meters away from the chalet. If you book through us, you'll get special deals. Feel free to ask us for more information about this.
We recommend :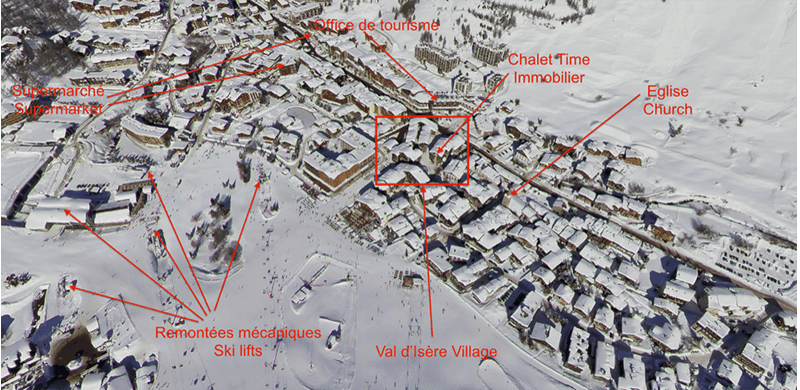 Pros of Chalet Val Village
100 m Distance to slopes
100 m Distance to shops
100 m Distance to the agency