Owner's space
How to access your personal account?
Dear owners, please follow the instructions below to reach your personal space and check your property's booking table:
1- Follow this link: https://espace-proprietaire.enova-vacances.com
2- Enter your login
3- Enter your password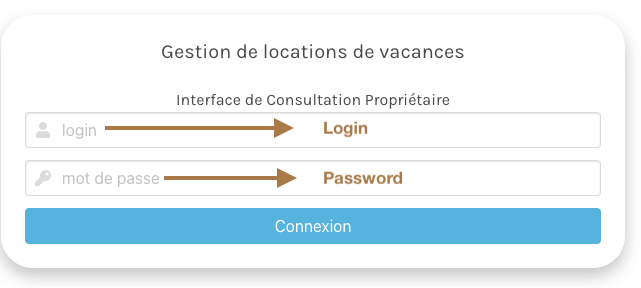 You can find your login and password on the emails sent to inform you that a new booking is confirmed in your apartment/chalet.
See you soon in Val!